Summertime is in full swing and Rebag once again took to The Surf Lodge to host a pop-up experience in the sun, sand, and surf. After the success of last year's Hamptons experience, it was exciting to be back on the beach with a selection of our greatest handbag hits.
Designer bags could be found aplenty across The Surf Lodge, one of Montauk's most stunning destinations for excellent drinks, beautiful views, and endless music. The sun wasn't the only thing that was hot out at the End of the World this past weekend. Rebag set up shop on the beach of The Surf Lodge with a selection of the best luxury picks from Chanel, Gucci, Louis Vuitton, Chloe, and more for Montauk visitors and locals alike. Rebag fans fawned over LV styles like the Pochette Metis and the Palm Springs backpack, and tried on funky Prada picks fit for the beach.
Pop-up guests were able to throw their hat into the ring for a chance to win a hand-painted Louis Vuitton Pallas Tote by UK artist Maison Gris. It was no surprise that this created quite the buzz, and #thesurflodgerebag began to trend as entries flowed in.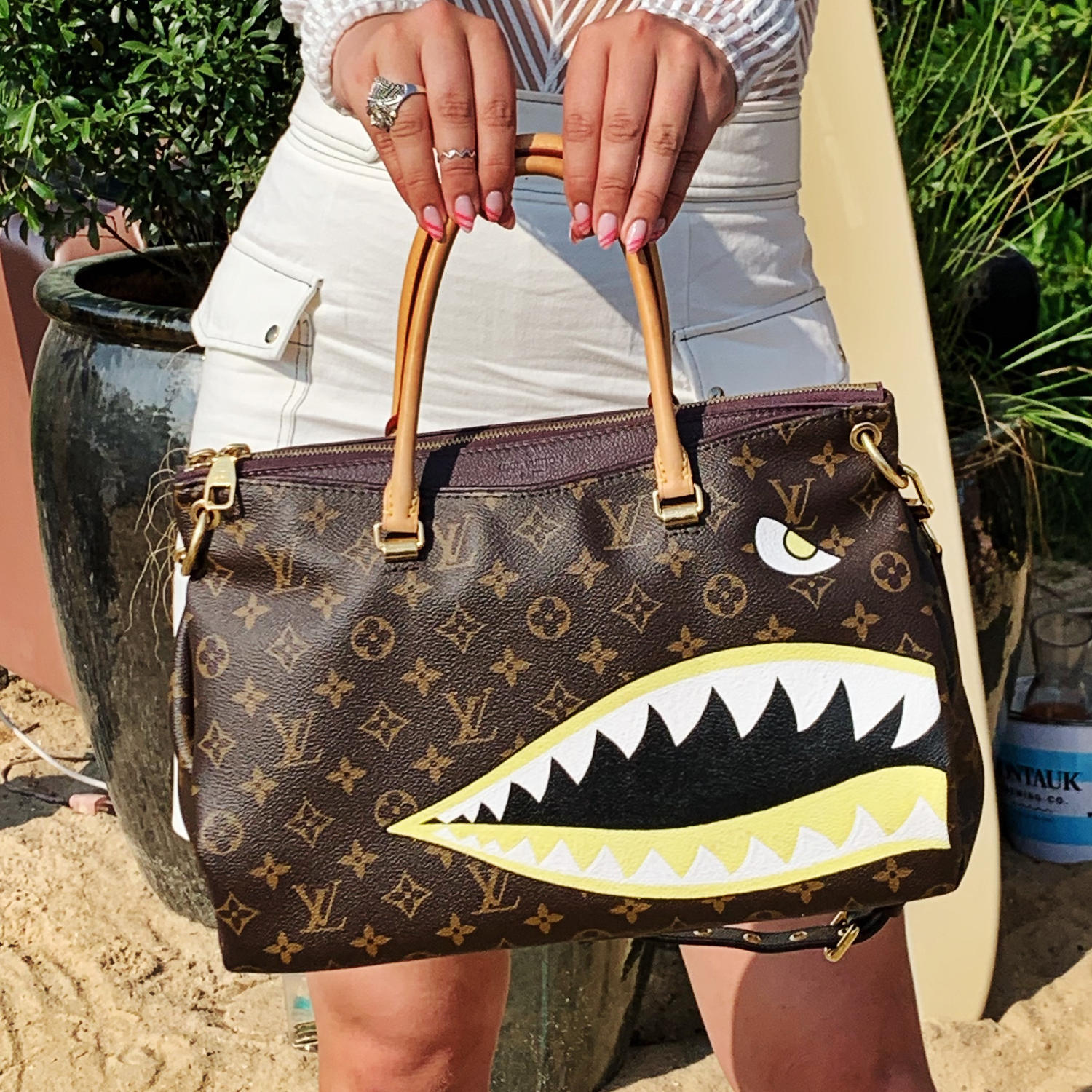 Longtime Rebag friends Alexandra Dieck (@lexiconofstyle), Lauren Mazzei (@laurenmazzei), and Brittany Correia (@britcorreia) joined us this weekend to shop the pop-up, soak up some sun, and enjoy The Surf Lodge's Summer Concert Series featuring the crooning Wild Belle on Saturday night and the much-beloved, and highly-anticipated, John Legend on Sunday evening.
View this post on Instagram
View this post on Instagram
View this post on Instagram
As the weekend came to a close, Rebag headed back to the city with fewer handbags, plenty of happy customers and fans, and fond memories of an enticing and refreshing event. Until next time, Montauk!